Warriors of Middle-earth



War of the Ring - Warriors of Middle-earth is an expansion to the War of the Ring Second Edition boardgame, a grand-strategic simulation of Tolkien's "THE LORD OF THE RINGS" trilogy.

With the War of the Ring - Warriors of Middle-earth expansion, great powers from J. R. R. Tolkien's Middle-earth, previously only available through Event cards, are represented with figures on the game board.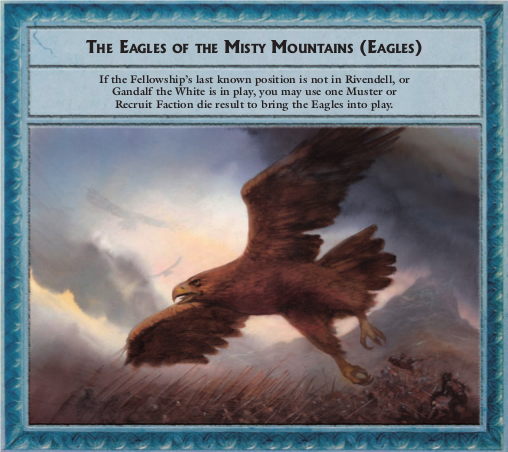 With the Dead Men of Dunharrow, Ents of Fangorn, Great Eagles of the Misty Mountains, Broods of Shelob, Corsairs of Umbar, and Hillmen of Dunland able to enter the game, additional routes to victory are presented to the players.

With Faction dice (special Action dice reserved for utilizing the Factions), Faction cards (special cards used to recruit and activate the Factions), and unique combat effects tied to the Faction figure' presence in battles this expansion adds another layer of strategy to War of the Ring



---




---

---


---
Please note that some of the images on this website are a preview of Art by John Howe from "War of the Ring"
a game published by Ares Games under license from Sophisticated Games and Middle-earth Enterprises.